A Company for Your Creative Passions
At Craft and Color Co, we specialize in providing stress-relieving, artful experiences based on your organization and your community. From your mission, vision, and values to your history, buildings, and traditions, we help you share your story through individual works of art.
It's not just a coloring book; it's a connection.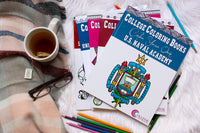 College Coloring Books
Your story comes alive as you bring pencil to paper in your school's custom coloring book: from the year of your founding, to your motto, to your present-day mascot. Show your school pride with every building, special campus location, and honored tradition.
shop
Sorority Coloring Books
When you joined your sorority, you joined a lifelong sisterhood. Reconnect with your sisters and "show" what you know. All NPC sororities and women's fraternities available. Greek-licensed vendor.
shop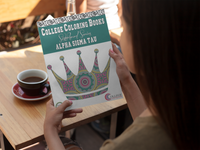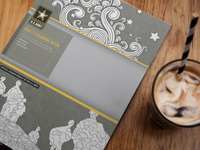 Military Coloring Books
Your branch. Your history. Your traditions. Explore some of the most-loved values, symbols, and institutions representative of your uniformed service.
shop
Fun Coloring Books
Take a break and color yourself into one of these dream-major coloring books. Give every man thy ear, but few thy copy of Swearing With Shakespeare. Explore our "fun" coloring books...with an academic twist!
shop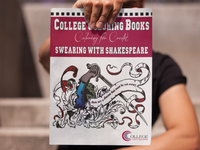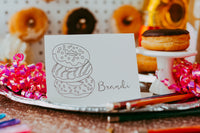 Personalized for You
When you want to share your innermost thoughts, you need luxurious stationery with designs created just for you. Color each card for your recipients, or leave blank and let them share in the joy of coloring.
shop
Connect Virtually with Your Favorite Places
College Coloring Books is now Craft and Color Co
♥ It all started as a love letter to Sweet Briar College. ♥
After declaring our love for our alma mater, we headed out into the higher ed world to connect other schools with their own close-knit communities. We've been honored to craft these artful love letters for large universities, small colleges, national sororities, and public & private K12 schools.
When the U.S. Army commissioned us to create their coloring book, we realized it was time to expand.
♥ Our journey continues as Craft and Color Co ♥ 
Craft and Color Co brings you the same spirit, the same creative spark, and the same sense of connection and community…for more of your passions. We're so happy to have you join us.
So many ways to unleash your creativity
What Our Customers Are Saying
Very original coloring book for those that love UC Davis. Paired with colored pencils & pens to make a wonderful holiday gift for a student.

Barbara-Ann K.
Bought this for a big/lil reveal gift, and it is absolutely adorable! I love how it is customized exactly to Alpha Xi Delta.

Emily R.
Super fun coloring pages and the owner/designer is a dream to work with. If you want special color pages, THIS is the place to get them.

Lara N.